More than 9 million Americans own an RV (or Recreational Vehicle), which are a great way to explore new places while still enjoying the comfort and familiarity of your home. However, RV trips can quickly become miserable if the inside of your vehicle is not cool and comfortable. Installing a ceiling fan in your RV is a perfect way to keep cool while also adding a touch of style and efficiency.
If you are looking to invest in a ceiling fan for your RV, you will find a number of fans available in the market today that differ considerably in terms of their size, design, power consumption, accessories and cost. Finding the right ceiling fan for your vehicle can thus be rather daunting, especially if this is your first time looking for one. 
In this post, we discuss the basics of what makes a ceiling fan ideal for your RV so that you can purchase one that fits your needs the best. We also discuss nine of the best ceiling fans that you can install in your RV.
Why you should consider installing a ceiling fan in your RV
While opening the windows of your RV alone can sometimes be enough to keep your vehicle feeling cool, it is not always effective, especially in hot or rainy weather. Installing a ceiling fan can offer the following distinct advantages:
Ceiling fans can maintain a constant airflow in your RV, compared to intermittent cooling offered by most air conditioners.
Compared to ACs, ceiling fans also consume significantly less power.
Stagnant air, especially when combined with moisture, can allow mold to grow over time. By bringing air into motion, a ceiling fan can also help reduce mold in your RV. 
Ceiling fans often come in unique and attractive designs, adding an element of style to your RV interior.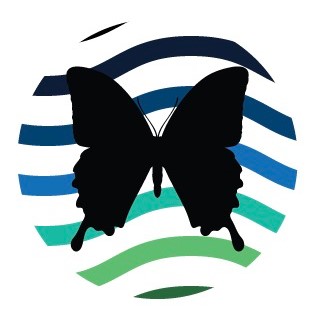 Plentiful Air also has detailed information on dehumidifiers with drain hoses for RVs available here.
Features that make a ceiling fan ideal for an RV
When it comes to RVs, not all ceiling fans are created equal. Here are some of the things that make a fan ideal for use in RVs:
The Voltage
Most RVs can run under a 120V shore power, and/or a 12V battery power. This means your ceiling fan must be able to operate in either (or both) of these power supplies, or else it simply won't work in your RV. 
Although, most campers prefer RVs that work with 12V batteries so you can use it on the go, even when you don't have access to shore power.
Size and Mount
Most ceiling fans designed for residential living have large blades and often hang low so as to circulate maximum air in a larger space. Since RVs are almost always smaller, the fan will need to have smaller blades to fit the ceilings. 
It's also important that the fan does not hang too low from the ceiling to avoid accidents. It would be even better if the fan can be mounted on the ceiling directly, which not only helps prevent accidents but also makes the fan less prone to damage during travel.
Weight
As with everything else in your RVs, the lighter your fan is, the better it is going to hold up, especially on bumpy roads. 
Power switch
While some ceiling fans come with a remote control, many don't, and therefore will require your RV to have a wall switch. Your RV may not have the space for one, or it may not be possible to add a wall switch, so always check if your fan comes with a wall switch or a remote control.
With these basics now covered, let's move on to our list of nine of the best ceiling fans for your RV.
The 9 Best Ceiling Fans For Your RV
Here are the 9 best ceiling fans for an RV, feel free to click on the images or links for more information on Amazon about each fan.
1. LaSalle Bristol Ceiling Fan
Featuring a sleek and minimalistic white look, long, large blades and a 12V motor, this model from LaSalle Bristol is definitely one of the best ceiling fans that you can buy for your RV. 
The fan stands out the most in terms of its design. The 42 inch white blades come with brushed nickel accents, giving it a modern look that will keep your RV not only feeling but also looking light and airy.
At just 6 pounds of weight, this is also one of the lighter fans on our list today, which is great if you're apprehensive about adding a heavy device to your vehicle (or above your bed, for that matter.)
Despite the large blade size, the fan's brushless motor can run entirely off of your RV's 12v battery supply. 
The only downside is that there is no remote control option available, and you must therefore arrange for a wall mounted switch to operate this fan.
Pros:
Sleek, airy design
Large blades
Reversible blades
Lightweight
Good value for money
Cons:
Not suitable for small spaces
No remote control
2. ReckPro RV Ceiling Fan 
ReckPro's 12V RV ceiling fan is a great choice for those looking to buy a sleek, modern looking fan at an affordable price for your RV.
Design-wise, the fan features 42 inch blades in a sleek black and brushed nickel finish that hang 5 inches from the ceiling, making it ideal for RVs that are on the larger side.
The fan also comes with a wall mounted switch with controls for turning the fan on/off and to toggle between 4 different fan speeds. The brand also offers a remote control feature which can be particularly useful if your RV's power outlet is not at a convenient location for you to use the wall mounted switch.
Pros:
Modern, aesthetic appearance
Runs on 12v power
42 inch blades suitable for larger RVs
4 fan speeds
Remote Control
Cons:
Not suitable if the RV is small or if the ceiling heights are low
Durability issues: many users have complained of the motor not working just a few months into use
3. Minka-Aire Ceiling Fan
This gorgeous fan from Minka-Aire stands out because of its unique design more than anything else. 
The frame has a beautiful oil-rubbed bronze finish coupled with blades in a rich maple color. The blades are mounted in a set of three on two sides, meaning you get a total of 6 blades that stretch up to 42 inches apart. These can generate a sizable airflow of up to 2,122 cubic feet per minute, making the fan perfect for larger RVs.
The fan also features a 16 watt dimmable LED light in the center of its framing, meaning it doubles as a fantastic light fixture for your vehicle. This can be perfect for RVs where space (and power outlets) are almost always limited.
On the downside, the design does require your RV to be rather spacious for it to safely fit in. 
The brand is also not exactly known for being affordable, although its products do tend to be very durable to justify the price.
Pros:
Interesting design
Earthy, warm colors
Large airflow capacity
Dimmable light
30 day replacement parts policy and a 1 year warranty
Cons:
Not suitable for smaller RVs
Expensive
No remote control feature
4. Camper Comfort ceiling fan
The Camper Comfort E17 is one of the best ceiling fans that you can buy for your RV, particularly if you need one that is compact yet powerful.  
Made of wood as the primary material, this ceiling fan features four 36 inch blades with a brush nickel center, giving it a modern, sophisticated look while still being compact in size. 
Running on a 12V DC supply, the fan offers four different speeds, meaning you can easily adjust the airflow depending on how hot it feels. It also features a reverse function, which can be very useful to blow hot air off to the roof while allowing cooler air to settle inside your RV. 
The fan unfortunately does not come with a remote control, but it does include a simple, easy-to-use wall switch with all control options available.
Pros:
Compact size
Modern look
Reversible direction
Cons:
No remote control
Heavy
Some users have complained of motor problems, with the motor shutting off just a few hours into use. 
5. Global Electric Non brush ceiling fan
Although most brands seem to be focusing on a modern look for their fans, this non-brush ceiling fan by Global Electric goes in the opposite direction and offers an organic, old-school design for a natural feel to your RV.
With a span of 42 inches, the fan features four blades in oak finish mounted on a brush nickel frame in silver color, meaning it can seamlessly fit into almost any interior, be it modern or rustic.
The fan also stands out because of its unique engineering that includes a permanent magnetic rotor and a static magnetic rotor, which basically means that the fan can work with minimal noise while consuming very little energy. 
Unlike many other major brands, Global Electric is also offering 6 different reversible speeds in this model, giving you precise control over how strongly you want to run your fan.
On the downside, the fan is rather heavy at 7.15 pounds of weight, and also lacks a remote control to accompany its wall-mounted switch.
Pros:
Organic design
6 fan speeds
Reversible blades
Quiet
Energy Efficient
Cons:
6. Minka-Aire Ceiling Fan
With a sleek brushed-steel body, Minka-Aire's F510 BS ceiling fan is one of the most compact on our list with three metallic blades that have a span of less than 26 inches, making it the perfect ceiling fan for any RVer concerned about space and safety.
With a flush-mount canopy and a total hanging depth of 10 inches, this is ideal for RVs with limited ceiling height. 
The fan also comes with a 30 watt halogen bulb with etched opal glass, a full range dimmer, and four different fan speeds, giving users a good range of control over both the fan and the in-built light.
The fan is on the costlier side, but Minka-Aire is offering a lifetime warranty on this product, meaning you won't have to worry about the product being durable enough to survive the bumps of RV traveling.
One major downside, however, is that the fan requires a 120V shore line to function properly which significantly limits the amount of time you can use the fan in your RV.
Pros:
Compact design with airflow of 1250 cubic feet per minute
Four fan speeds
30W light with a dimmer
Lifetime warranty
Cons:
Needs a 120v shore line
No remote control
Heavy steel body (11 pounds)
7. Govia Ceiling Fan
When it comes to affordability, no other entry in our list can beat this 12V DC ceiling fan from Govia, which retails at a price several times lower than the nearest competitor.
The low price means that the construction of the fan's body is rather weak, with the 19 inch blades made mainly of lightweight plastic. However, this could be seen as an advantage for an RV where you are trying to reduce the overall weight your vehicle has to carry. 
Despite the low cost, this fan offers a unique feature of being operable through solar power, making it ideal for those concerned about their environmental impact. The 12V motor can also run with your RV's battery supply.
Many users have commended the fan's fantastic airflow and quiet functioning. A few users have however complained that the fan stopped working after a few months of use.
Nonetheless, considering how small your investment is, this could be a great choice for anyone who wants to try installing a fan in their RV.
Pros:
Very affordable
Good airflow
Quiet
Lightweight
Usable through solar power
Cons:
Plastic body lacking in aesthetic appeal
Not durable
8. Maxxair Roof Top Fan/Vent
The 00-04000K model from Maxxair is a unique combination of a rooftop fan and a vent that offers a compact design, amazing performance with a reasonable price, making it one of the highest rated devices in our line-up today.
If you are a new user, it is important to understand that a fan (whose job is to create airflow inside your RV) is different from a vent (whose job is to allow air to move outside of your RV). With this product, you can simply turn the lid off on your vehicle and use it as a ceiling fan, or keep it open and change the settings so it can work like a vent instead. 
The 12V fan with ten 12 inch blades requires a 14 * 14 inch opening (which is the standard vent size for an RV) to mount in your ceiling. This design offers safety while also helping to save up precious space inside your vehicle. Although small, the fan can generate a decent airflow of 900 cubic feet per minute as well.
The fan comes with a remote control for controlling fan speed, air intake and exhaust.
On the downside, many users have complained that they did not get all the parts as advertised, which could be a result of a manufacturing/packaging defect that the brand is yet to address. Also, the vent top needs to be opened manually, which is not always the most convenient in an RV.
Pros:
Combination of a fan and a vent
Compact 14 inch diameter, fits standard RV vent openings
Flush mount offers safety and saves on space
Lightweight
Remote control included
Cons:
Frequent packaging defects
The vent top needs to be opened manually
9. Way Interglobal Ceiling Fan
This ceiling fan from Way Interglobal includes four blades with a large 42 inch diameter, making it suitable for larger RVs with adequate ceiling spaces. 
The design is fit for any aesthetic as the blades come in either a modern, black finish or a more rustic wooden design, all mounted to a central core of dark oil-rubbed bronze.
The 12V motor offers three different settings for fan speed, giving you a decent degree of control over the airflow this fan can generate. Maximally, it can generate a massive airflow of 4056 cubic feet per minute.
There is a fourth feature that allows you to reverse the direction of the blades, meaning you can use this in winter as well and it can actually help keep the inside of your RVs warmer. All this can be controlled via a wall mounted switch that comes with the product.
Pros:
Large size and good airflow
Reversible blades with two facades: oak or black
Hangs just 5 inches from the ceiling with its hugger mount design
Decent price
Cons:
No remote control
No added light
Which ceiling fans are right for an RV
There are 12V ceiling fans designed specifically for RVs that factor in the available space, height and power of an RV. A standard residential ceiling fan can be installed in an RV, but it will require a lot of power, can not run without an RV inverter, and may not have a suitable design for space and safety.
Most residential fans work with a 120V power supply. If you wish to install this in your RV, you are going to need constant access to a shore line, which may not always be possible.
Residential fans are designed with large blades and often hang low from the ceiling to allow maximum air to circulate in relatively larger areas of your room. In an RV, this can not only take up a lot of space but even become a safety hazard.
Most RVers therefore opt for a 12V ceiling fan designed specifically for RVs since they can work while you're on the go, are more compact, safer, and also save you a lot of power.